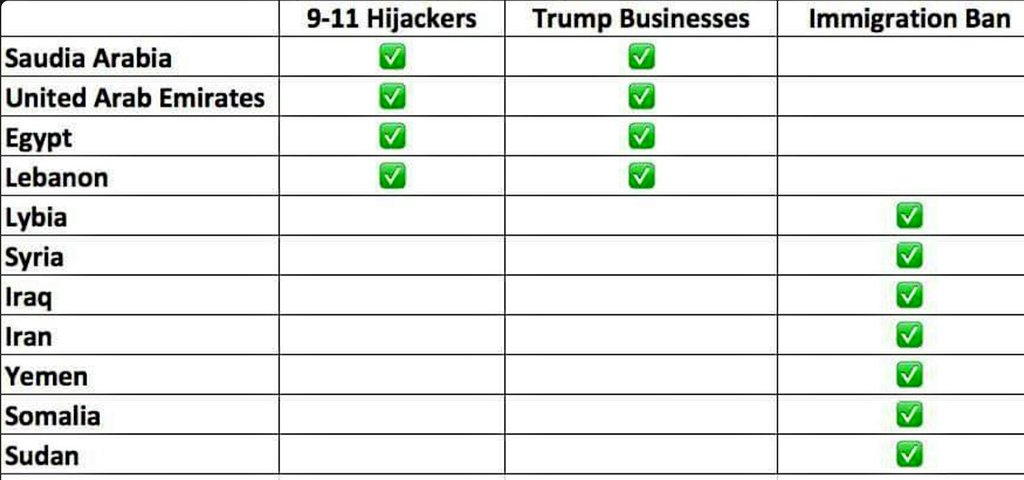 We are now out of yarn.
Even a fool like POTUS45*, a stalking horse as subject or object, can also be a useful idiot/idiocy under a strategy of tension (SoT).
Never more often than in 2016 has the "puppet" meme had more literal manifestation.
Disclosure and revelation under transparency are important elements of anti-capitalist strategy even as there are tactical requirement that require discretion for insurgents.
---
False consciousness and decoys are operative in the recent immigration policy Executive Order and that the WH chose to ignore DHS guidance suggests more about the strategy of tension at work.
"If a state of tension exists, the effects of the decision are always greater, partly because a greater force of will and a greater pressure of circumstances manifest themselves therein…Now the real use which we derive from these reflections is the conclusion that every measure which is taken during a state of tension is more important and more prolific in results than the same measure could be in a state of equilibrium, and that this importance increases immensely in the highest degrees of tension."[2] Von Clausewitz On War 3:18.
The Ermächtigungsgesetz or Enabling Act has certainly seen its echo in the US Patriot Act among other measures enacted in the first week of POTUS45*. The week's Executive Orders from the WH are pretexts for a sharpened, enabling axe.

Bannon is the head locust of an Islamophobic Swidden capitalism, not so much Schumpeter's "perennial gale" but an imperfect storm in which we ride not a business cycle but a long wave.
Trump is the galloping stalking horse or runner's mount as the bison go off a cliff. More importantly, it is about extraction of profit from the surpluses of production/accumulation of wealth under chaotic and potentially chaotic conditions. Bannonism will continue to be useful to decipher, however indirectly.
And we're at the very beginning stages of a very brutal and bloody conflict, of which if the people in this room, the people in the church, do not bind together and really form what I feel is an aspect of the church militant, to really be able to not just stand with our beliefs, but to fight for our beliefs against this new barbarity that's starting, that will completely eradicate everything that we've been bequeathed over the last 2,000, 2,500 years.
---

Joseph Schumpeter (1883–1950) coined the seemingly paradoxical term "creative destruction," and generations of economists have adopted it as a shorthand description of the free market's messy way of delivering progress. In Capitalism, Socialism, and Democracy (1942), the Austrian economist wrote:

The opening up of new markets, foreign or domestic, and the organizational development from the craft shop to such concerns as U.S. Steel illustrate the same process of industrial mutation—if I may use that biological term—that incessantly revolutionizes the economic structure from within, incessantly destroying the old one, incessantly creating a new one. This process of Creative Destruction is the essential fact about capitalism. (p. 83)

---

Creative destruction refers to the incessant product and process innovation mechanism by which new production units replace outdated ones. It was coined by Joseph Schumpeter (1942), who considered it 'the essential fact about capitalism'.

The process of Schumpeterian creative destruction (restructuring) permeates major aspects of macroeconomic performance, not only long-run growth but also economic fluctuations, structural adjustment and the functioning of factor markets.

At the microeconomic level, restructuring is characterized by countless decisions to create and destroy production arrangements. These decisions are often complex, involving multiple parties as well as strategic and technological considerations.

The efficiency of those decisions not only depends on managerial talent but also hinges on the existence of sound institutions that provide a proper transactional framework. Failure along this dimension can have severe macroeconomic consequences once it interacts with the process of creative destruction (see Caballero and Hammour, 1994; 1996a; 1996b; 1996c; 1998a; 1998b; 2005).

Some of these limitations are natural, as they derive from the sheer complexity of these transactions.

Others are man-made, with their origins ranging from ill-conceived economic ideas to the achievement of higher human goals, such as the inalienability of human capital.

In moderate amounts, these institutional limitations give rise to business cycle patterns such as those observed in the most developed and flexible economies…

While few economists would object to the hypothesis that labour market regulation hinders the process of creative destruction, its empirical support is limited.
The premise of improving productivity by austerity and deprivation has historically proven itself to be costly, yet the neoliberal literature is dogged in its persistence and in its current guise comes to us as ethno-nationalisms and ultimately genocides.
The mass consciousness of bigotry and animus rises in their more absurd forms as those most vulnerable become subject to the most absurd of policies meant primarily to serve personal and corporate gain, as well as consolidate a gendered state power over bodies and governance.
Neoliberalism in the 1990s Telecommunications Act(s), while creative in the stochastic way, also advocated a corporate deregulatory movement that constructed rather than in a destructive way various new instruments beyond the nomination of property forms like mineral extraction leases of public land.
This new neoliberal form moved to even more fictitious forms of auctioned capital such as rights to electromagnetic spectrum. Those rights are no different than the property rights already auctioned in off-shore wind-farms that contribute to a further commodified electrical and electronic grid. That same parallel grid exhibits greater industry concentration in the multinational corporate context.
Bannonism now extends to however complex relationships with rival nations that now only seemed coincidental before the 2016 election that now represent some problematic international developments that have implications for capital and labor movements made more vulnerable by a program of creative destruction.
In 2016, the term was used by the Editorial Board of The New York Times to describe President-elect Donald Trump.[20] Also in 2016, polezni durak, the singular of the Russian term, was used by Michael Hayden, former NSA director and former CIA director to describe Trump, "That's the useful fool, some naif, manipulated by Moscow, secretly held in contempt, but whose blind support is happily accepted and exploited."[21]

"The Kremlin has been actively revising Russian and Soviet history—often rehabilitating its darkest pages. On February 15, on the anniversary of the 1989 withdrawal of forces from Afghanistan, Putin publicly reversed the official evaluation of the Soviet 1979 Afghan invasion as politically and morally wrong. Putin told a gathering of war veterans: "Now we know more about the real threats the Soviet leadership was attempting to counter by invading Afghanistan" (Kremlin.ru, February 15). And as Russian forces occupy Crimea and are actively involved in supporting pro-Russian rebels in eastern Ukraine, it may seem a good time to the Kremlin to rehabilitate previous Russian (Soviet) invasions. But Naryshkin's vocal praise of Yalta 1945 can be more significant than other historical revisions. In fact, it appears to represent a distinct desire on the part of Moscow to resolve the present Ukraine crisis through a new Yalta-2 summit: Western leaders would be expected to recognize the Kremlin's sphere of interests and special rights not only in Ukraine, but in the entire post-Soviet space". – See more at: webcache.googleusercontent.com/… The Jamestown Foundation is a Washington, D.C.-based think tank associated with right-wing actors that monitors security trends in a host of countries stretching from Eurasia to Africa. According to its website, the foundation's mission is "to inform and educate policy makers and the broad policy community about events and trends in those societies which are strategically or tactically important to the United States and which frequently restrict access to such information." The organization prides itself on using "indigenous and primary sources" and it claims that its material is "delivered without political bias, filter, or agenda."[1] At various times in its history, however, the group has been dogged by allegations that it secretly works with the CIA or governments allied with the United States.rightweb.irc-online.org/…

Deeply divided and in the grip of partisan passions, U.S. society is slipping into a quagmire of Russian disinformation in which the Putin regime will find it very easy to create reality and destroy facts. This has implications not only for U.S. security but also for the country's psychological health… The description of Trump's using prostitutes to urinate on the bed in the Ritz-Carlton Hotel in Moscow, where the Obamas slept, bears a striking resemblance to the work of the "novelists" in the Russian Federal Security Service (FSB) whose job it is to come up with stories to discredit individuals without much regard for plausibility. My entry in Wikipedia was recently changed to say that I was expelled from Russia in 2013 for running a brothel with underage girls. The style is eerily similar.


www.nationalreview.com/…

Today you can be a nationalistic patriot in a BMW or a Volkswagen. A common picture on the roads around Russia is a shiny German-made car with a bumper sticker: "On to Berlin" or "Thank you grandfather for the victory, and grandmother for the heavy-duty bullets"—all in reference to 1945. That's how Russian state is sticking it to the West—by using "their" products in support of "our" ideology
And in furtherance of creative destruction, what seems only superficially Islamophobic has now made itself fully manifest as US national policy. Fiscal cliffs have become more literal in their service of the ruling classes and global hegemonies with dominionism and subjugation as the goal.
Agency and structure now center on some strange pathological narratives as the first week ends in a variety of chaotic activity and protest. If anything, more terrorists could be created from this factoid: " His proposed list of banned countries doesn't include Muslim-majority countries where his Trump Organization has done business or pursued potential deals."
"In my opinion, this is just a huge mistake in terms of counterterrorism cooperation," said Daniel Benjamin, formerly the State Department's top counterterrorism official and now a scholar at Dartmouth. "For the life of me, I don't see why we would want to alienate the Iraqis when they are the ground force against ISIS." […]

"It sends an unmistakable message to the American Muslim community that they are facing discrimination and isolation," Mr. Benjamin said. That, he said, will "feed the jihadist narrative" that the United States is at war with Islam, potentially encouraging a few more Muslims to plot violence.
State media or state-owned media is media for mass communication which is "controlled financially and editorially by the state."[1] These news outlets may be the sole media outlet or may exist in competition with corporate and non-corporate media.

State media is not to be confused with public-sector media, which is "funded directly or indirectly by the state, but over which the state does not have tight editorial control."[1]