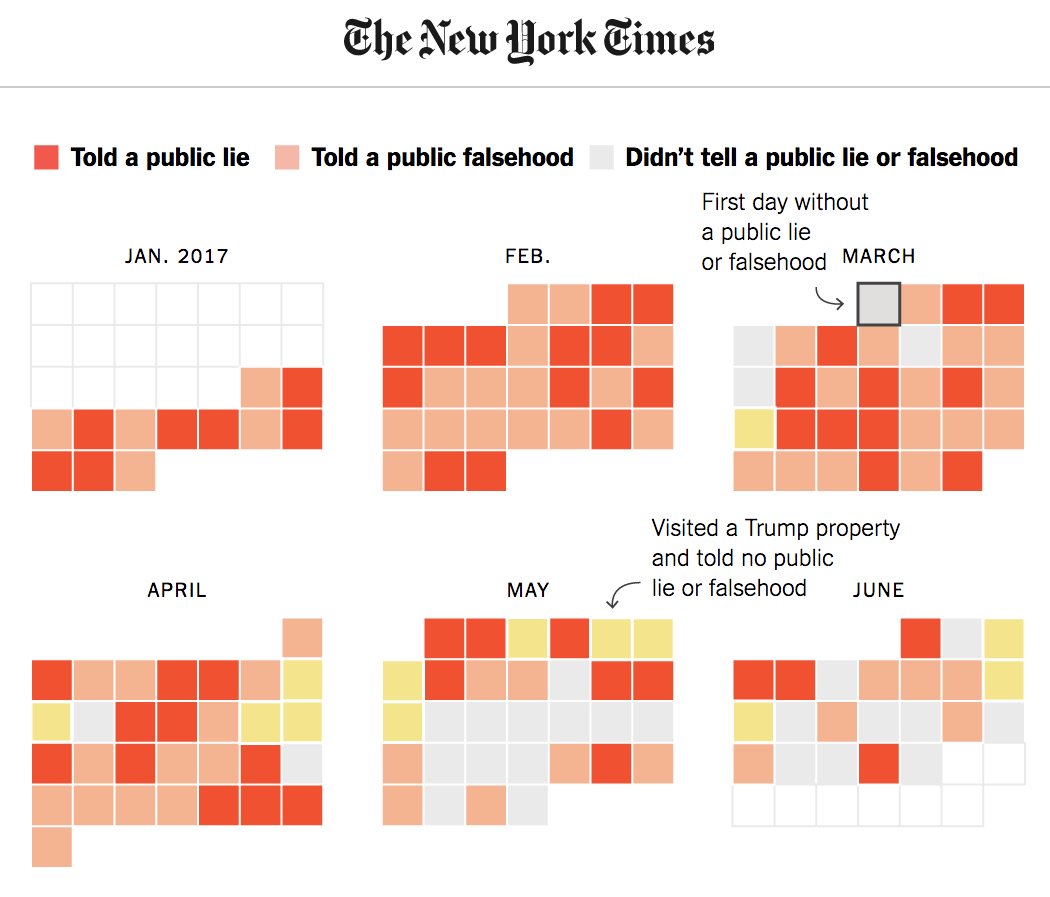 Trump surviving Kremlingate until 2020 remains a possibility, even as he obstructs justice, lies, and demonstrates either incompetence or malevolence.
And then there's all that golfing against ISIS.
If he sacrifices enough underlings (and the American Experiment itself), he might just delay justice until he leaves office … in 2024. Can Trump's rectal orifice-ness be contained … probably not, because of a resilient hegemony, namely Bannonism. That coupled with Trump's nouveau crassness, might yet still become normalized because enough money and lawyers have been thrown at potential prosecutions.
Like any good political commissar, Steve Miller/Bannon has refined a behavioral disorder into a 140 character Lord "Haw-Haw" Dampnut.
Predator-profiteer and King Kleptocrat, our Donald will seek to keep his bankrupt cancer motile on a foundation of crony capitalism.
Expect media counterfactuals which make it likely that a non-Watergate conclusion occurs since Pence needs to take over the WH before the full extent of Biglygate is known. This is the deadly GOP calculus that may emerge … how much would a Trump resignation cost versus an impeachment threat via defecting Republicans.
VP Pence does know how far the classified material leads… he knew this during the period when Trump neglected to go to classified intelligence briefings before the inaugural. We'll soon know whether Pence reached his level of crooked incompetence as Indiana governor. His "firing" Flynn could be the only proof of obstruction to be rendered null by a SCOTUS that might lurch farther right in majority.
Many of us rightly feel contempt or disgust for our fetid, foul system. Is there then little to lose playing in the Trump casino? What, after all, is the worst-case scenario: we're left with the rotting political system we already have, in which case we simply try something different.
But this is not our situation. The stakes, I submit, are much, much higher. If Trump makes a giant mess of things, in part for being oblivious to how much he is disrupting, why assume the disorder would be contained to politics?
While he wouldn't usher in Hobbes's "war of all against all," he really could make needless war, with an unsteady hand on the nuclear button, and bring much bloodshed, or violence in the streets, along with an ever-deepening distrust that ensures what could be an irreversible devolution.

"Our political system is chock-full of assholes (is it not?), in which case we could do well to add an even bigger, stronger asshole in hopes of bringing order. As the great political philosopher Thomas Hobbes might have put it, Trump, the alpha-asshole, has the potential to "over-awe" the others and restore orderly cooperation.
Some of Trump's supporters simply wish to "blow up" a political system that has shown contempt for them. I find this entirely understandable. But even aside from the desire to break something, the Hobbesian argument for Trump, for the strongman who brings order, should be taken seriously." (2016)
The Nero Decree (German: Nerobefehl) was issued by Adolf Hitler on March 19, 1945 ordering the destruction of German infrastructure to prevent their use by Allied forces as they penetrated deep within Germany.
Pence is always the Mercers' GOP insurance against the unbridled success of Trumpism and ironically the ultimate victory of a fantastic middle-Americanism, whose middle-class aspiration is a fungible, unrenewable commodity in the service of a tiny-handed ruling class.
The next milestone will the the 2018 midterm elections, then the Census, then the culmination of micro-targeted democratic failure when Trump survives to be reelected because the "stans" prevail for the Trumpian deep state while The Resistance remains fractured, arguing over purity/impurity issues.
We are in for months of a retreat to Berlin, it's less about Gessen's Reichstag Fire autocrat than it is post-Stalingrad and the bunker's meth-fueled testing of cyanide on the family dog.
We are in for months of lawfare's scorched-earth maneuvering as the retreat is a series of bureaucratic holding actions, cronies' looting, and Nero-like fiddling.
Much of this active withdrawal will be active measures and its symbolic violence both overt and covert. Strategy will be sacrificed to tactical destruction, from SCOTUS to specific attacks on race/class/gender. Months of Saturday Night Massacres, weeks of marches.
The GOP shibboleths of privatizing everything in order to achieve minarchy will either remake governance or usher in some 21st Century dystopia of a 1950s post-war segregated, nuclear-family American consumer-state where everyone knows their gated-community place.
The above is not simply racist but also a Bannonist attack on informed consent.
Seventy years ago, in March of 1941, first lady Eleanor Roosevelt hopped in the back of pilot C. Alfred "Chief" Anderson's plane at the Tuskegee Army Air Field in Alabama and went for a flight. OK, it wasn't quite that casual; the event was actually a pretty big deal — because Anderson was black.
…big, dull, and dangerous in the wrong hands.
Trump's on the golf course for the second day in a row.
America pays Trump for golf cart rentals, particularly for the Secret Service ($35,000 up to April 2017). Surely a military golf cart or two could be retasked.
From California to the Korean DMZ, the Pentagon runs nearly 200 golf courses.

Trump Secret Service detail

It's a remotely controlled, unmanned vehicle that resembles nothing so much as a rugged golf cart. And it's the result of at least 30 years of work. The concept was approved in 1985, and the first prototype drove onto the Army's Aberdeen Proving Grounds in 2000. It was originally designed to patrol storage sites and warehouses, places that are the trifecta of big, dull, and dangerous in the wrong hands.