By ann summers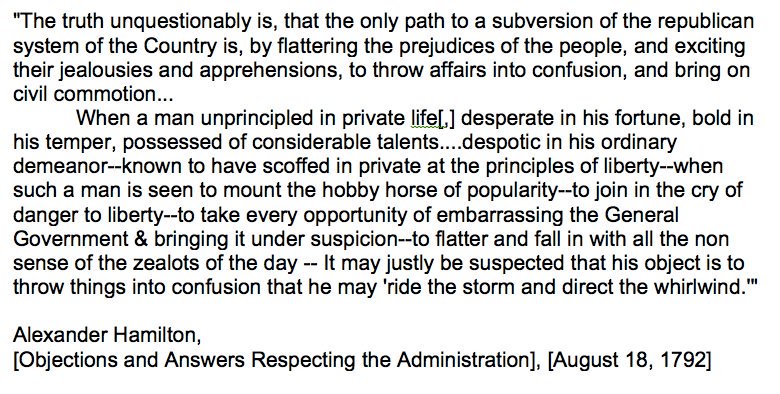 Another week, another tweeted attempt to divert attention from #TrumpRussia and blame(sic) Democrats for the demise of the republic because of surveillance that never happened.
Remember the front end and the bottom line of this affair are about banks, servers, and financial/voter information … Crooks and Liars grabbed the White House in 2016.
Alexander Torshin, a close ally of Russian President Putin and deputy governor of the Bank of Russia. The White House abruptly canceled a scheduled meeting in February between President Trump and a high-level Russian central banker after a national security aide discovered the official had been named by Spanish police as a suspected "godfather" of an organized crime and money-laundering ring, according to an administration official and four other sources familiar with the event.
The evermore desperate meme of "whatabout" is now about a non-existent surveillance program on the GOP, because the real story is that the Trump campaign's collusion with Russians is overlaid with a history of corrupt practices by a wide range of suspects including GOP donors.
Criminal suspects were being surveilled as agents of money laundering and cyber-espionage. Intelligence agencies' surveillance of actual crimes by some Americans and some Russians each involved with actual criminal networks went on for years.
The confluence of Trump's presidential run and his financial connections have created the Perfect Stormfront, where accountability for electoral activities has now reached the potential of the high crimes and misdemeanors of the Nixon administration. If the level of distraction precipitates escalated military actions, it will add the Reagan era's global complications.
What has made this potentially impeachable is the overlay of data laundering onto money laundering during the election campaign.
Today's revelation is one connecting Russian banks and "informal" intermediaries in #TrumpRussia, including the beneficiary of federal security contracting.
Trump really needs you to ignore a complex network of laundered money and data washing that serves his and others' personal financial interests.
An American brand of whatabout is being practiced by Trumpians whose noose(s) are tightening, and as usual Fox News manufactures a fictitious news meme in coordination with POTUS45*.
The cover-up continues for Desperate Don and more connections to mercenary behavior.
FOLLOW THE MONEY
When money-laundering and data-laundering intersect on the terrain of crony capitalism's kleptocracy as Trump's crew games the system …

The United Arab Emirates arranged a secret meeting in January between Blackwater founder Erik Prince and a Russian close to President Vladi­mir Putin as part of an apparent effort to establish a back-channel line of communication between Moscow and President-elect Donald Trump, according to U.S., European and Arab officials. […]
Though Prince had no formal role with the Trump campaign or transition team, he presented himself as an unofficial envoy for Trump to high-ranking Emiratis involved in setting up his meeting with the Putin confidant, according to the officials, who did not identify the Russian. (WaPo)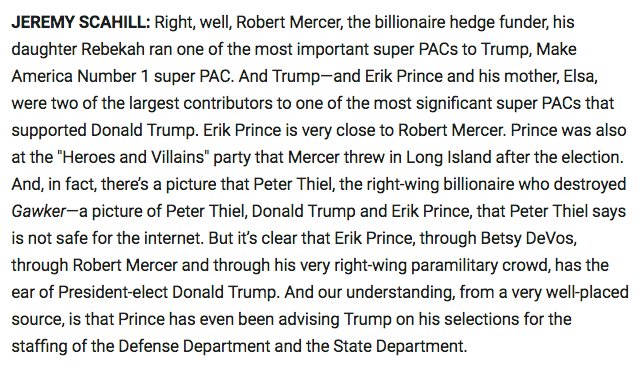 The core of #TrumpRussia's money-laundering and data-laundering intersect on the terrain of crony capitalism's kleptocracy, but serve the GOP goal of gaining the White House…

It's not a smoking gun, Senator Paul, there's a smoldering armory and it's not in Bloody Kansas or John Brown's Body…