If there's "no proof", then Agent Orange was the unwitting dupe of Russians among other Americans particularly in the light of his willingness to casually accommodate and even share code-word clearance information with them. Publicly urging them to subvert a political opponent does seem to transcend campaign rhetorical practice. And then there are the purity of lies about Russian private involvements contradicted publicly by his sons, officers of his private corporations.
If there is no proof, then why all the obstructing and firing … thousands of Russian bots in social media, then there's the actual hacking … they can't be wrong… and then there's all those circumstantial events, cooperating entities, and GOP hearsay even, aside from what is now actual evidence believed by Congress from evidence in closed session. And then there's the ordering the manufacturing of firing reasons, only to simultaneously deny and affirm those same reasons.
The Central Intelligence Agency, the Federal Bureau of Investigation and the National Security Agency concluded in a report declassified in January that Russian President Vladimir Putin ordered a campaign not just to undermine confidence in the U.S. electoral system but to affect the outcome.
The agencies said Putin and the Russian government had a clear preference for Trump to win the White House. Putin's associates hacked information, paid social media "trolls" and backed efforts by Russian government agencies and state-funded media to sway public opinion, the agencies said.
The report stopped short of assessing whether Russia succeeded in swaying the election result…
The Post reported the scope of the probe expanded to include Trump shortly after Comey's dismissal, citing government officials.
BTW, Donnie, what is the so-called Fake News when you yourself produce it.
Speaking of fake news media … Lord Dampnut retweeted this …
Idiots, when you invoke the myth of a deep state you also contradict yourself because all media news organizations must therefore propagate "fake news" (fallacies abound)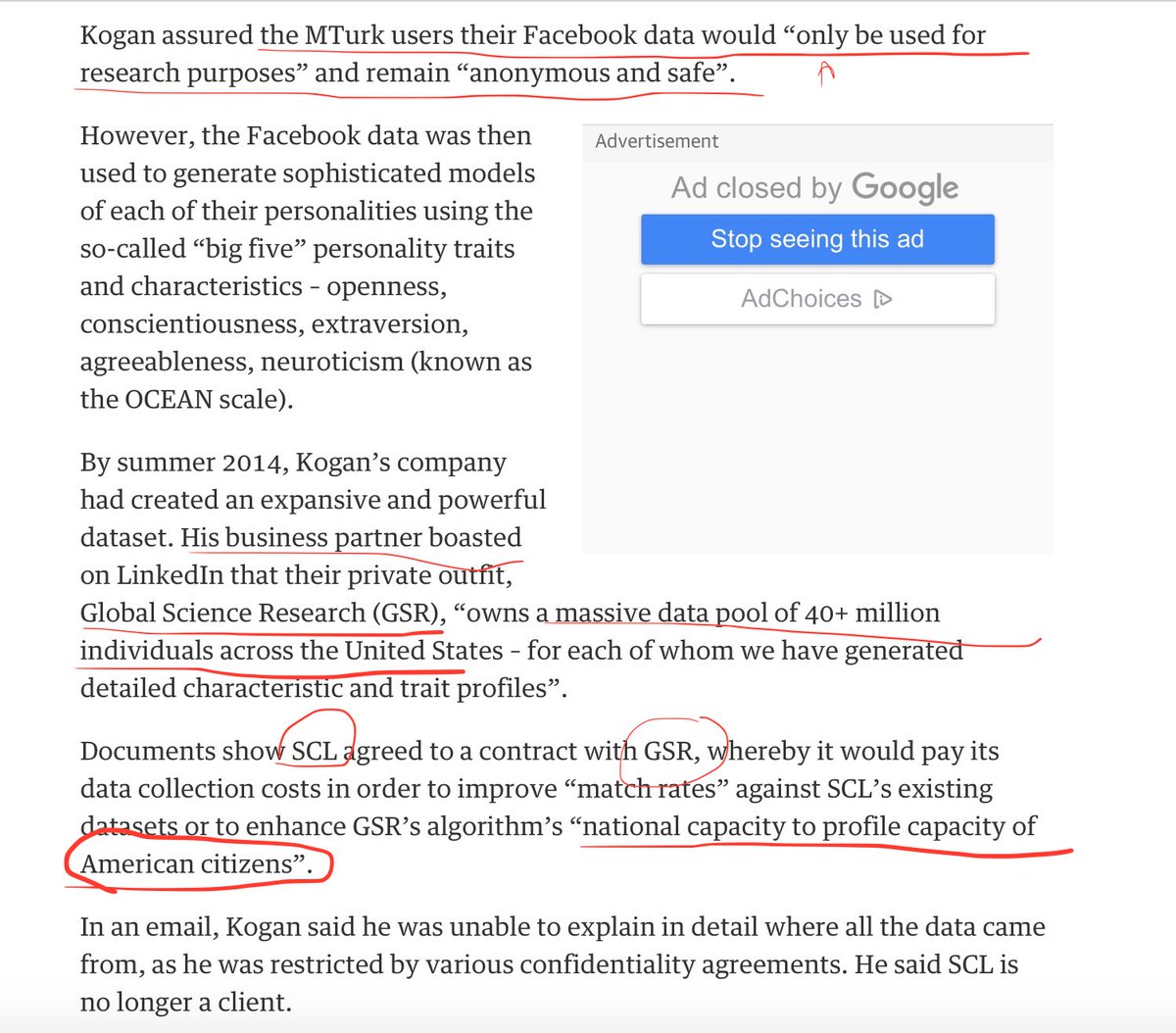 Cambridge Analytica
Trump goes to Camp David for the first time – golf trip #25 … perhaps he'll tape himself. With the Ethics Office report released, he apparently uses his eponymous golf courses as a cash cow, explaining why he spends 20% of his POTUS time there.