The FBI wasn't biased, but they sure were influenced by forces with complex alliances, some Russian.
The DoJ Inspector General's report seems to indicate that at the unclassified level, the FBI comes off as hamstrung by historical circumstance. At a classified level the Republic was at risk. The latter is where we now are.
Report: Comey made a "serious error in judgment" by telling Congress in October about the Weiner emails. Comey's "speak or conceal" dilemma was no dilemma at all. He may have influenced an election, and the IG says he was dead wrong.

— Ken Dilanian (@KenDilanianNBC) June 14, 2018
Leaks to Giuliani from the NY FBI field office prompted Comey's concerns, which also had an effect on moving the Steele dossier into an actionable position at the main office.
The reality is that FBI HQ was trying not to tip the scales or rather, appear not to be tipping them. Mistakes were indeed made.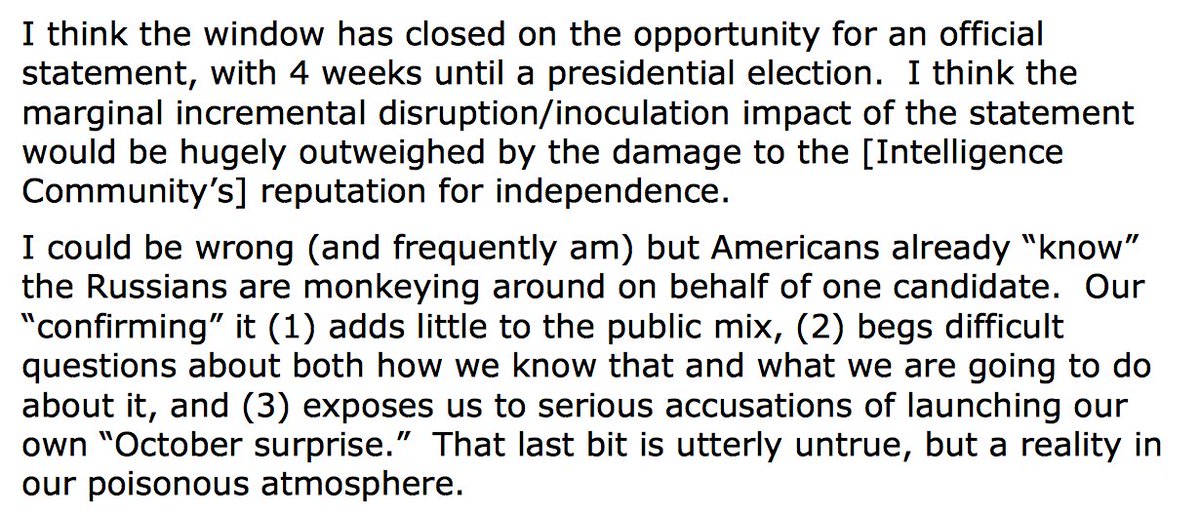 The real problem was that the #TrumpRussia information even then, was more volatile in terms of the collusion and many interests needed to keep it quiet if for no other reason than a counterintelligence scandal too close to the 2016 election was dangerous, much like the Russian interference itself, known to the FBI for more than a year.
No comment on McConnell's role in suppressing the PBO WH response to the Russian attempt to disrupt the 2016 election.
The reality is that Comey's poor decision-making probably did cost HRC the election even if one doesn't include the perfect storm of Russian shenanigans.
Feebs were doing their Constitutional jobs in the midst of unprecedented Russian meddling and other GOP shenanigans. Whether they did it well is now questionable.
Comey trusted that pluralistic democracy itself would make the popular vote trump the Electoral College, but the perfect storm happened. And now we're Trumped.
"We found no evidence that the conclusions by department prosecutors were affected by bias or other improper considerations."
Former FBI director James Comey broke protocol in his handling of the Hillary Clinton email investigation, but there is no evidence the investigation was motivated by FBI bias…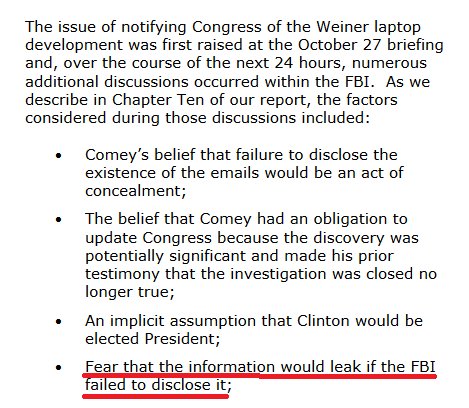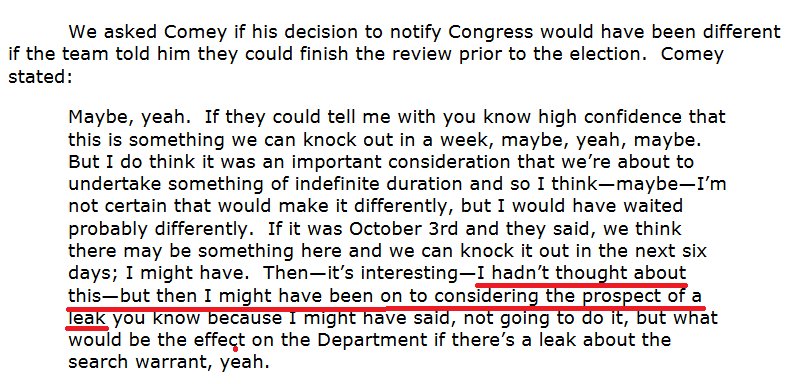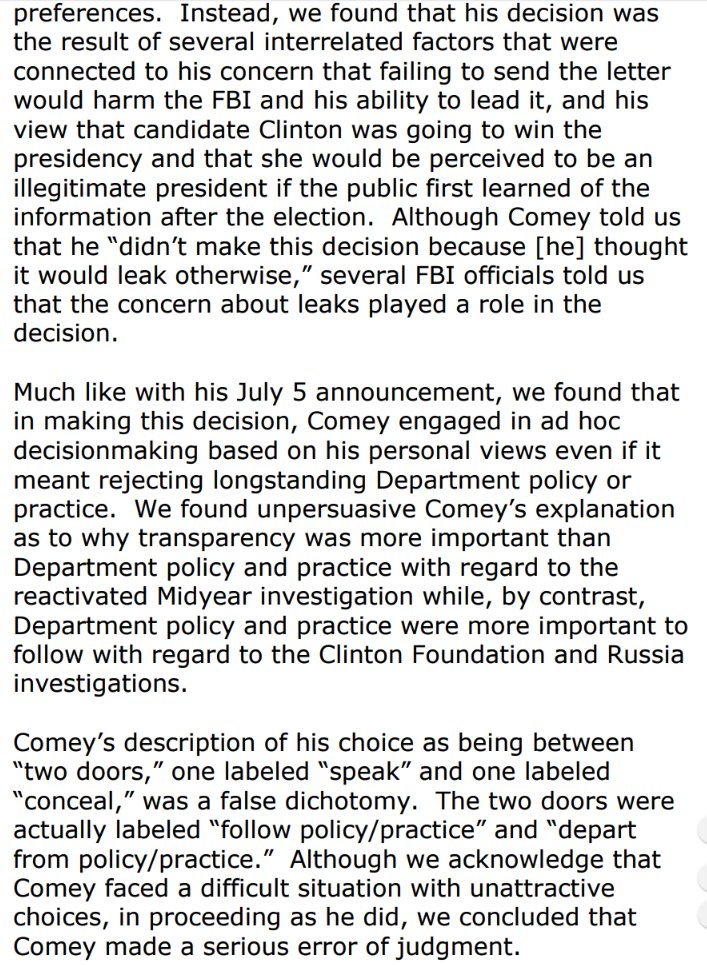 11:02:22, FBI Employee: "Trump's supporters are all poor to middle class, uneducated, lazy POS that think he will magically grant them jobs for doing nothing. They probably didn't watch the debates, aren't fully educated on his policies, and are stupidly wrapped up in his unmerited enthusiasm."
Meanwhile probably because he's taking it in the neck for being played by the North Koreans, Trump came out of the box with the now same weak conspiracy theory all in one tweet:
Trump is now more in the barrel because his firing of Comey had even less to do with the treatment of HRC, but because Trump fired Comey due to Russia and admitted it on national TV.
The GOP and WH attack is on revelations on use of Comey's use of GMail, so you know they don't have much to work with. Mark Sumner is correct that they're going to spin the fragments they have, but it'll be weak for a base that really doesn't have the chops to read enough.
In retrospect, James Comey's moral dithering may have actually doomed the Republic. But he is not the sole cause. This is a shared paternity for the mother of all elections.
Ultimately, even if social media and electronic information may be a factor in finally adjudicating #TrumpRussia, it still devolves to human actions, or in Comey's case, poorly-considered ones.
Authorities were called to the Mike O'Callaghan-Pat Tillman Memorial Bridge over the Colorado River just after noon on Friday when Wright allegedly parked across the southbound lanes. Both sides of US 93 were shut down for about 90 minutes.
Matthew Phillip Wright, 30, of Henderson, Nevada, is accused of terrorist acts, unlawful flight from law enforcement, carrying a weapon in the commission of a felony and misconduct involving weapons. He also faces a misdemeanor charge of blocking a highway.