June 29th is:
Almond Buttercrunch Day
Camera Day
Waffle Iron Day
World Scleroderma Day *
International Mud Day *
_____________________________________
MORE! Ellen Kuzwayo, 

Paul Klee and

Usha Prashar, 

click
_____________________________________
WORLD FESTIVALS AND NATIONAL HOLIDAYS
Ecuador – Engineers Day
Fiji – National Sports Day
French Polynesia – Autonomy Day
Italy, Malta, Peru, Switzerland & Vatican City –
Feasts of St. Peter and St. Paul
Netherlands – Veterans' Day
Seychelles – National Day
_____________________________________
On This Day in HISTORY
226 – China's Three Kingdoms period: Cao Pi, Emperor of Wei (220-226) dies, and Cao Rui becomes Emperor (226-239)
---
Emperors Cao Rui (left) and Cao Pi
---
512 – A solar eclipse is recorded by a monastic chronicler in Ireland
1444 – George Castriot, known as Skanderbeg, an Albanian military commander, defeats an Ottoman invasion force at Torvioll
---
---
1504 – Jacques Cartier reaches Prince Edward Island in Canada
1596 – Go-Mizunoo born, became Emperor of Japan (1611-1629) at age 16, when his father, Emperor Go-Yōzei abdicated. In 1629, Go-Mizunoo renounced the throne in favor of his daughter Okiko, who became Empress Meishō, and he went into exile
1613 – Shakespeare's Globe Theatre burns down
---
---
1748 – Giacomo Leopardi born, Italian poet, scholar and philosopher; noted for his lyrical poetry
1767 – British Parliament approves the Townshend Revenue Acts, imposing import duties on glass, lead, paint, paper and tea shipped to America
1787 – Lavinia Stoddard born, American poet and co-founder with her husband, Dr. William Stoddard, of an academy (1812-1818) in the village of Troy, New York, before she contracted consumption (tuberculosis). She and her husband went to Alabama, hoping the warmer climate would restore her health, but she died in 1820. Her best-known poem is "The Soul's Defiance"
---
---
1818 – Pietro Angelo Secchi born, Italian Jesuit and astronomer; Director of the Observatory of the Roman College (later the Pontifical Gregorian University); pioneer in astronomical spectroscopy, one of the first scientists to state authoritatively our Sun is a star; compiled data on over 10,000 binary stars, discovered three comets, and made maps and illustrations of his observations of the moon and Mars
---
---
1835 – Celia Thaxter born, American poet and short story writer; she was married at sixteen. During a period of separation from her husband, she returned to her father's hotel, the Appledore House, in the Isles of Shoals off the coast of Maine in 1861, where she was the hotel's hostess, welcoming notable literary figures of the day like Ralph Waldo Emerson, Nathaniel Hawthorne, Henry Wadsworth Longfellow, John Whittier, and Sarah Orne Jewett, and artists William Morris Hunt and Childe Hassam. Her first book of poems, Driftwood, was published in 1879, when she also reunited with her husband, moving into a house they had built at Kittery Point, Maine. She died suddenly in 1894, while on a visit to Appledore House; noted for Among the Isles of Shoals, several poetry collections, and her account of "A Memorable Murder" that happened when she was present on nearby Smuttynose Island
---
---
1858 – George Goethals born, U.S. Army engineer, directed Panama Canal construction
1858 – Julia Lathrop born, American social reformer, activist and civil servant; met Jane Addams and Ellen Gates Starr at school, later worked with them and others at Hull House; first woman member appointed to Illinois State Board of Charities, where she advocated for improving social services, and introduced reforms like appointing women doctors to positions in state hospitals, and moving the insane out of state workhouses.   She was appointed by President Taft as the first woman to head a United States federal bureau, as first bureau chief of the newly formed United States Children's Bureau (1912-1922), where she directed research into child labor, infant mortality, maternal mortality, juvenile delinquency, mothers' pensions and illegitimacy, and not only created child welfare policy but implemented it, one of the earliest opportunities for an American woman to have a active role in government policy-making and creation of regulations
---
---
1863 – James Harvey Robinson born, American historian, co-founder of 'New History'  which expanded historical studies beyond the political, to include the social, scientific, and intellectual progress of humanity, as well as the impact of social reform movements; noted for his 1921 best-selling book, The Mind in the Making: The Relation of Intelligence to Social Reform, in which he argued that freedom of thought is essential to progress
---
---
1867 – Emma Azalia Hackley born, African-American classical singer, choral director, and political activist who promoted music education for African-American children. She started the 100-member People's Chorus (Marian Anderson and Roland Hayes were members of the group at the beginning of their careers). She made tours across America and abroad to raise funds for African-American classical musicians, and later produced a series of folk concerts in black churches and schools featuring African-American spirituals, which helped inspire their use as freedom songs during the Civil Rights Movement. She died at age 55 in 1922, of a cerebral hemorrhage 
---
---
1868 – George Ellery Hale born, American astronomer; developed the Hale telescope, a 200-inch reflector at Palomar Observatory near San Diego; pioneer in solar physics, discovered magnetic fields in sunspots
---
---
1871 – Luisa Tetrazzini born, Italian coloratura soprano, very popular in Europe and America from 1890 through the 1920s
1880 – France annexes Tahiti
1881 – In the Sudan, Muhammad Ahmad bin Abd Allah, a Nubian religious leader, was proclaimed the Mahdi, the messianic redeemer of the Islamic faith, by his followers. Egyptian authorities sent a military expedition to arrest him for inciting the Sudanese people, but the expedition was ambushed and nearly annihilated by followers of the Mahdi, and the rebellion spread
---
---
1885 – Virginia Pope born, American pioneering fashion editor of the New York Times from 1933 to 1955. Beginning in 1934, she was the first American to cover the haute couture collections of Paris. Her philosophy was "Keep from getting monotonous, never be too effervescent, and, most important, it must be accurate." 
1886 – James VanDerZee born, African-American photographer, a leading figure in the Harlem Renaissance
---
James VanDerZee, portrait by Irving Penn
---
1888 – Professor Frederick Treves performs first appendectomy in England
1893 – Helen Elna Hokinson born, American cartoonist; contributed 68 covers and over 1,800 cartoons to The New Yorker
---
---
1897 – Kazue Togasaki born, survivor of 1906 San Francisco earthquake, physician who pioneered a place in American medicine for women of Japanese ancestry, one of the few physicians (general practitioner and obstetrician) allowed to practice medicine in the Japanese Internment Camps during World War II
---
---
1900 – Antoine Saint-Exupery born, French aviator and author; The Little Prince
---
---
1908 – Leroy Anderson born, American conductor, arranger and composer
1910 – Frank Loesser born, American composer, librettist and lyricist
---
---
1911 – Bernard Hermann born, American composer; noted for scores of many of Alfred Hitchcock's best films
---
---
1914 – Nnoseng Ellen Kuzwayo born, South African women's rights activist, teacher (1938-1952) and politician. Her first husband was abusive, and the marriage ended in divorce. She married Godfrey Kuzwayo in 1950, and worked as a teacher in the Transvaal until the introduction of the Bantu Education Act in 1953. She trained as a social worker (1953-1955). After the 1976 Soweto uprising, she was the only woman on the Soweto committee of 10 organizers, and was president of the BlackConsumer Union and the Maggie Magaba Trust. Her activism led to her being detained for 5 months in 1977 under the Prevention of Terrorism Act. Her autobiography, Call Me Woman, was published in 1985. Kuzwayo was the first black South African to win the country's leading literary prize, the Central News Agency Literary Award. She was elected as a member of South Africa's first multiracial Parliament, and served from 1994 to 1999, then retired at age 84
---
---
1916 – Ruth Warrick born, American actress and political activist, best known for playing Phoebe Tyler Wallingford on All My Children (1970-2005). She made her film debut in Citizen Kane in 1941. She was a member of the Democratic Party, and worked with the administrations of John F. Kennedy,  Lyndon Johnson and Jimmy Carter on labor and education issues. She was a strong opponent of U.S. involvement in the Vietnam War. In 2000, she turned down a lifetime achievement award from the South Carolina Arts Commission after the state legislators decided, as a compromise, to move the Confederate flag from the state Capitol dome to a spot on the grounds. Warrick, a lifelong supporter of African-American civil rights, commented, "In my view, this was no compromise. It was a deliberate affront to the African-Americans, who see it as a sign of oppression and hate." 
---
Ruth Warrick in the 1940s
---
1920 – Nicole Russell born, Duchess of Bedford, author and producer, one of the first female television producers in France
---
---
1920 – Ray Harryhausen born, influential American-British pioneer in Dynamation, a stop-motion model form of film animation; noted for the first film version of Mighty Joe Young, The 7th Voyage of Sinbad and Jason and the Argonauts
---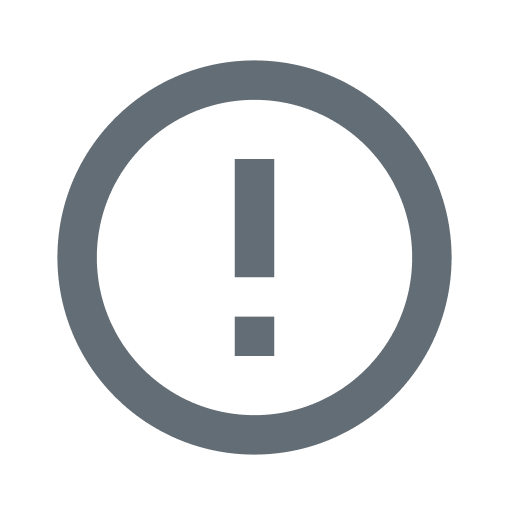 ---
1927 – Marie Thérèse Killens born, Canadian Liberal Party member of the House of Commons of Canada (1979-1988)
---
---
1929 –Oriana Fallaci born, Italian journalist and author, frequently covered war and revolution; her book Interview with History contains interviews with world leaders
---
---
1930 – Viola Léger born in America, Canadian actress and Canadian Liberal Party Senator (2001-2005); Officer of the Order of Canada (1989); Governor General's Performing Arts Award (2013)
---
---
1940 – Paul Klee, Swiss German artist, dies at age 60, after suffering for many years from scleroderma – World Scleroderma Day * is on June 29 in remembrance of Klee
---
Sans Titre (Deux poissons, un hameçon, un ver) by Paul Klee
---
1942 – Charlotte Bingham born, English novelist and television scriptwriter; known mainly for historical romance novels, and scripts for the series Upstairs, Downstairs
---
---
1945 – Chandrika Kumaratunga born, Sri Lankan politician; inaugural Chair of the Office for National Unity and Reconciliation since 2015; first woman President of Sri Lanka (1994-2005); Prime Minister of Sri Lanka (1994); Sri Lanka Freedom Party leader (1994-2006); Member of Parliament (1994); Chief Minister of the Western Province (1993-1994)
---
---
1948 – Usha Prashar born in Kenya, Baroness Prashar, Life Peer; crossbench member of the House of Lords since 1999; she was the first chair of the Judicial Appointments Commission upon its creation in April 2006, serving until 2011; chair of the National Literacy Trust (2001-2005); executive chair of the Parole Board of England and Wales (1997-2000); served as First Civil Service Commissioner (2000-2005), after becoming a member of the commission in 1990
---
---
1949 – Anne Veneman born, American lawyer and Republican public servant; Executive Director of UNICEF (2005-2010); first woman appointed as U.S. Secretary of Agriculture (2001-2005), after previously serving as Deputy Secretary of Agriculture (1991-1993); Deputy Undersecretary of Agriculture for International Affairs and Commodity Programs (1989-1991); Associate Administrator of the U.S. Department of Agriculture's Foreign Agricultural Service (1986-1989)
---
---
1953 – The Federal Highway Act authorizes construction of 42,500 miles of freeway
1966 – Twenty women pack into Betty Friedan's hotel room in Washington D.C. during the EEOC Conference of Commissions on the Status of Women. Friedan writes 'N.O.W.' on a paper napkin, and they form the National Organization for Women, with an initial budget of $135.00
---
1966 EEOC Conference attendees – Betty Friedan is first on the right
---
1966 – Yoko Kamio born, Japanese manga artist and writer; best known for Boys Over Flowers, which won the 1996 Shogakukan Manga Award
1968 – Pink Floyd releases their second album, A Saucerful of Secrets
1972 – U.S. Supreme Court rules in the case Furman v. Georgia that arbitrary and inconsistent imposition of the death penalty violates the Eighth and Fourteenth  Amendments, and constitutes cruel and unusual punishment
1974 – Mikhail Baryshnikov defects from the Soviet Union to Canada while on tour with the Kirov Ballet
---
---
1974 – Isabel Perón is sworn in as the first woman President of Argentina (1974-1976), after the death of her husband, Juan Peron
1987 – Vincent Van Gogh's "Le Pont de Trinquetaille" auctioned for $20.4 million
---
---
1992 – The U.S. Supreme Court is divided 5-4 in Planned Parenthood of SE Pennsylvania v Casey. The Pennsylvania legislature amended its abortion control law in 1988 and 1989. Among the new provisions, the law required informed consent and a 24 hour waiting period prior to the procedure. A minor seeking an abortion required the consent of one parent (the law allowed for a judicial bypass procedure). A married woman seeking an abortion had to indicate that she notified her husband of her intention to abort the fetus. The court upheld part of Roe v Wade, but overturned its trimester framework which completely banned the states from regulating abortion in the first trimester, and limited regulations in the second trimester to those which would protect a woman's health. They redrew the lines of increasing state interest, and weakened the 14th Amendment protection, replacing it with the vague "undue burden" standard: "An undue burden exists and therefore a provision of law is invalid if its purpose or effect is to place substantial obstacles in the path of a woman seeking an abortion before the fetus attains viability." This ruling opened the flood gates of state regulations and legislation which have to be challenged one by one, burdening the federal courts, costing millions in states' budget dollars to defend, and usually ending with a finding of unconstitutionality against the states
---
---
1993 – Aerosmith releases "Cryin'"
1995 – Shuttle Atlantis and Mir space station form largest man-made orbiting satellite
2006 – U.S. Supreme Court rules in Hamdan v Rumsfeld that the Bush Administration plan to try Guantanamo Bay detainees in military tribunals violates both U.S. and  international law
2007 –Apple's iphone goes on sale for $599 – the price is lowered to $399 for the Christmas season
2009 – International Mud Day * is sponsored by the World Forum Foundation, launched in 1998, a non-profit which connects early childhood professionals around the world for an exchange of ideas at an annual World Forum on Early Care and Education, and now sponsors Global Leaders for Young Children, a program of training and financial support for promising educators to develop projects in their home countries
---
---
2009 – Financier Bernard Madoff receives a 150-year sentence for his fraudulent Ponzi scheme, estimated at $64.8 billion as of November 2008
2016 – U.S. Secretary of Defense Ashton B. Carter lifts Pentagon's ban on transgendered people serving in the U.S. armed forces
2017 – German lawmakers voted to legalize gay marriage, bringing the country in line with other leading Western nations. "It's a joyous turning-point," said Volker Beck, who served as a spokesman for the Lesbian and Gay Federation in Germany before entering parliament as a member of the Green Party. "Equality and civil rights have been achieved." Chancellor Angela Merkel paved the way for the snap vote, telling lawmakers in her conservative coalition that they could vote their conscience. She herself voted no on Friday. The measure, which also allows same-sex couples to adopt, passed 393 to 226 with 4 abstentions. It is expected to face legal challenges. Germany has allowed same-sex civil unions since 2001.
2019 – Ten Moroccan women had been fighting for over a year to get the Huelva police and the Spanish justice system to investigate their stories of rape, exploitation, and abuse. They, with thousands of other Moroccan women, had travelled to Spain in 2018 to work in the strawberry harvest through a bilateral visa arrangement between the Spain and Morocco. Despite assurances by the Moroccan and Spanish governments, as well as industry entities, that an industry-wide protocol was in place to insure ethical working practices, new allegations were being made by a different group of Moroccan women. They said the Ministry for Employment in Morocco promised them good housing, free food, and decent wages if they worked for three months. Each woman had to pay about €700 for a visa, transport to Spain, and protective clothing, such as gloves and boots. Most of them took out loans to pay their expenses. But when they arrived, the housing they were taken to did not look like the video they were shown of the nice house they were told they'd be living in. Instead, the housing was filthy, overcrowded, and with no access to clean running water. The women also say they were not paid for their labor, were threatened and racially abused, and some women were sexually assaulted. When they complained, they were threatened with being sent back to Morocco with no pay. One woman said, "The farm owner only knew one phrase in Arabic, which was: "Work, bitch, or you'll be sent back to Morocco." She says they were told if they didn't pick enough fruit they couldn't take a break or go to the toilet. "I worked for three weeks but only got paid for a few days," she says. "I'm not a slave or a prostitute. I want to go home but I can't go back without my wages." Spain is the biggest exporter of strawberries to Europe. The fruit has become so important to the national economy it's been called Spain's "red gold." Interfresa, the association representing the strawberry industry, insisted that none of the abuse allegations had been proved in court and that the law was being upheld in Huelva. "Both the system of recruitment at origin and general legal and labour issues in our European and democratic country are regulated and supervised by administrations and trade unions and the fact that abuse of any kind occurs in a generalised way is simply impossible," says Pedro Marín Andrés, director general at Interfresa. Yet lawyers and human rights activists say that the Spanish legal system has no interest in the claims. No formal investigation has yet been launched by either the courts or the police. "Multiple women have now come forward but so far the Spanish legal system has failed to sufficiently investigate their claims," said Almudena Bernabeu, an international human rights lawyer at Guernica 37 International Justice Chambers in London and Madrid. "It appears as if there are insufficient measures in place to ensure that the working and living conditions of Moroccan women working in Spain are what was promised. The situation currently is weighed almost entirely in favour of the landowners and corporations profiting from their labour. The allegations being made amount to state-sponsored human trafficking and they must be properly dealt with." Women's Link Worldwide, an international NGO providing legal services for migrant women, is representing another four women trying to get their claims of abuse accepted by the courts. "The criminal courts recently threw out the charges we have filed because they said that the conditions described in the women's witness statements, such as non-payment of wages, 10-hour working days and verbal and physical abuse, did not constitute labour exploitation," says Hannah Wilson, a lawyer at the organisation. Women's Link is pursuing further charges through the Spanish courts for sexual assault and other labour offences. "They also questioned whether labour exploitation could be considered because the women were here through a legal bilateral visa agreement. How can we expect women to report abuses if the legal system is not willing to acknowledge their voices?" The Moroccan Ministry for Employment was unavailable for comment
---
_____________________________________
Some content on this page was disabled on August 1, 2022 as a result of a DMCA takedown notice from Martin McNeil. You can learn more about the DMCA here: https://en.support.wordpress.com/copyright-and-the-dmca/