By ann summers
That denizen of Nevada brothels, Sean "bad for America" Hannity likes to refer to his close relationship to Agent Orange, but freaked out when listed as one of the two media people POTUS45* uses for close advice. It depends whether Sean gets a subpoena because of the social networks of #TrumpRussia and FBI/NSA surveillance on its players.
An article titled "Trump Reaches Beyond West Wing for Counsel" asserted that among other unconventional advisers who the president reaches out to, "Sean Hannity tells the president that keeping promises on core Republican issues is crucial."

The article went on to say, "Presidents always deploy surrogates to appear on television to spout their talking points, but Mr. Trump has expanded on that by developing relationships with sympathetic media figures like Mr. Hannity who also serve as advisers.

Mr. Hannity, the Fox News host, defends Mr. Trump's most controversial behavior in public, but privately, according to people close to Mr. Trump, he urges the president not to get distracted, and advises him to focus on keeping pledges like repealing the Affordable Care Act."

This apparently sent Hannity into a rage.

Times reporter Maggie Haberman responded that Hannity's heated reaction is kind of bewildering given the anodyne nature of the article.

"W all due respect, we were interested in who POTUS talks to, not you, and several ppl close to him cited you," Haberman said to him. "Also reached out to Fox News pr, who took no issue w it. And it was hardly critical of you. Not sure why the reax."

Hannity replied, "The @nytimes has no clue who I talk to as I refuse to EVER TALK TO THEM! @POTUS knows you are FAKE NEWS and I doubt he talks to u either."
We now know a bit more about who colluded with whom in the matter of the 2016 election ….
The NY Times should apologize for their part in the October Surprise
"Should you consider what you're about to do may help elect Donald Trump president?" an adviser asked him, Mr. Comey recalled recently at a closed meeting with F.B.I. agents.

He could not let politics affect his decision, he replied. "If we ever start considering who might be affected, and in what way, by what we do, we're done," he told the agents….

But with polls showing Mrs. Clinton holding a comfortable lead, Mr. Comey ended up plunging the F.B.I. into the molten center of a bitter election. Fearing the backlash that would come if it were revealed after the election that the F.B.I. had been investigating the next president and had kept it a secret, Mr. Comey sent a letter informing Congress that the case was reopened.

What he did not say was that the F.B.I. was also investigating the campaign of Donald J. Trump. Just weeks before, Mr. Comey had declined to answer a question from Congress about whether there was such an investigation. Only in March, long after the election, did Mr. Comey confirm that there was one.

For Mr. Comey, keeping the F.B.I. out of politics is such a preoccupation that he once said he would never play basketball with President Barack Obama because of the appearance of being chummy with the man who appointed him.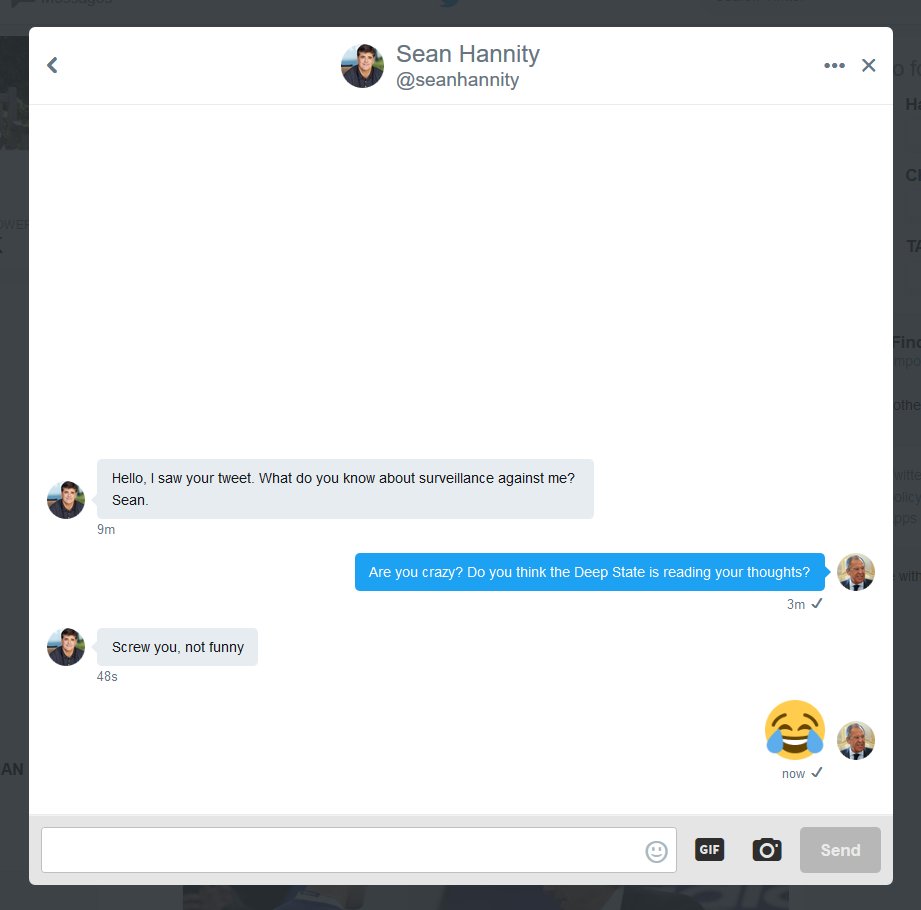 Dear lord https://t.co/RqwAdhjIKC

— Maggie Haberman (@maggieNYT) April 22, 2017