Like the urban legend of the choking dog with the thief's fingers lodged in his throat, God-Emperor Trump has Heimliched himself with his usual(sic) lies.

We now reached the beginning of a foreseeable end to the long national nightmare, if only the check and balances of a sane democracy can reclaim some vestige of stability from Lord Dampnut.
Personal fealty and abusing power are not features of a modern democracy. Trump's hubris has apparently triumphed. King Leer must step down.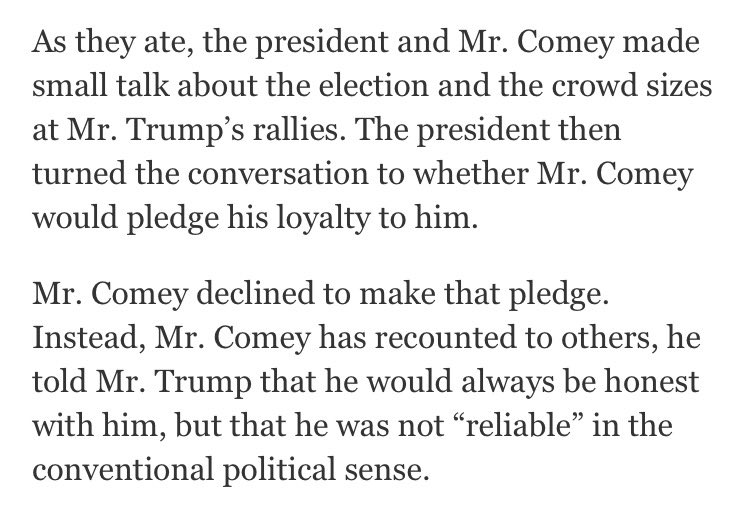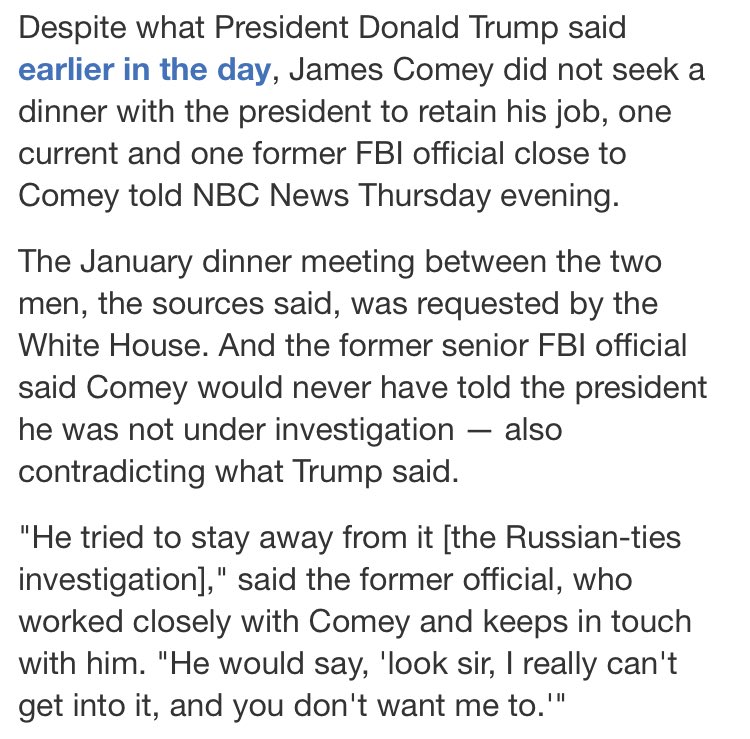 We cannot now trust any of Trump's GOP enablers to save our Democracy. 2018 must sweep the sickness from the White House.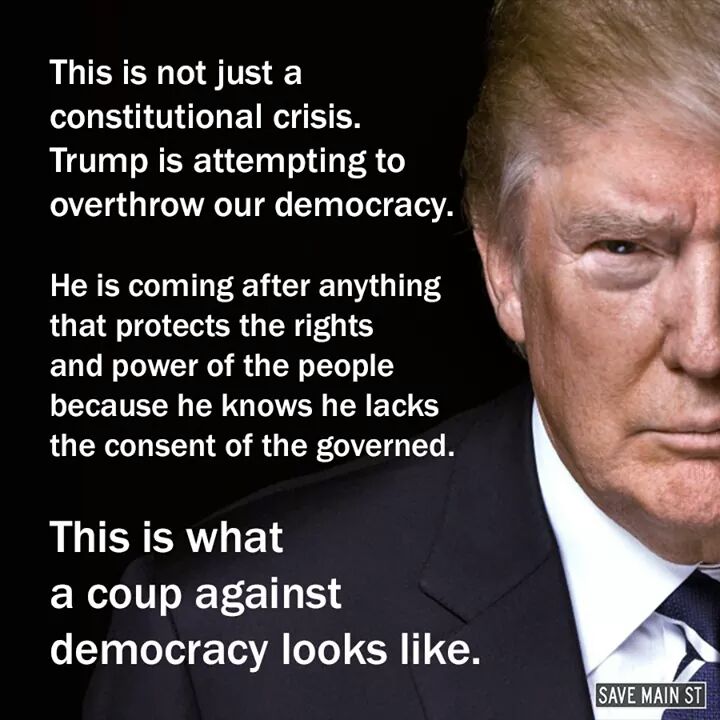 Even as other narcissists like Ted Cruz found their own, more doctrinaire conservatism attractive to the second-most number of 2016 RNC delegates, conventional RWNJs lost to the reality television celebrity because Trump had a less complicated, reactionary message.
Despite the ability to create a perfect storm of media disruption and terrible Democratic campaign tactics the election was won by a simplistic and absolute conservative ideology which now must be driven back into the sea by Congress and the Courts.
One senior White House official recently outlined the three rules of Trump for a group of reporters:

When you're right, you fight.

Controversy elevates message.

And never apologize.

All of these rules have survived his time in office, if in slightly more modest forms. After bringing new levels of combativeness to the political process, "the only way you survive is to be combative," Trump says now.

"I'll read stories in the New York Times that are so one-sided. Hey, I know when I am successful. I know victory."…

When asked directly if he feels his Administration has been too combative, he makes a brief allowance.

"It could be my fault," he says. "I don't want to necessarily blame, but there's a great meanness out there that I'm surprised at."

The inner conflict is clearly evident.

This is the same man who just a couple hours earlier had joked about former federal officials choking "like dogs."…
European folk tale about a clumsy burglar who injures his own hand while breaking into a house. His intrusion is revealed by the discovery of one or more severed fingers
www.snopes.com/…
Is this real introspection or just more performance for his guests? The answer isn't long in coming.
Within a day of the plates being cleared away, Trump takes to Twitter to attack "Cryin' Chuck Schumer," the Democratic Senate leader.
He belittles Connecticut Senator Richard Blumenthal for once misrepresenting his military service—"he cried like a baby and begged for forgiveness."
No truce is around the corner. President Trump fights on.
Laughing up one's sleeve … schadenfreude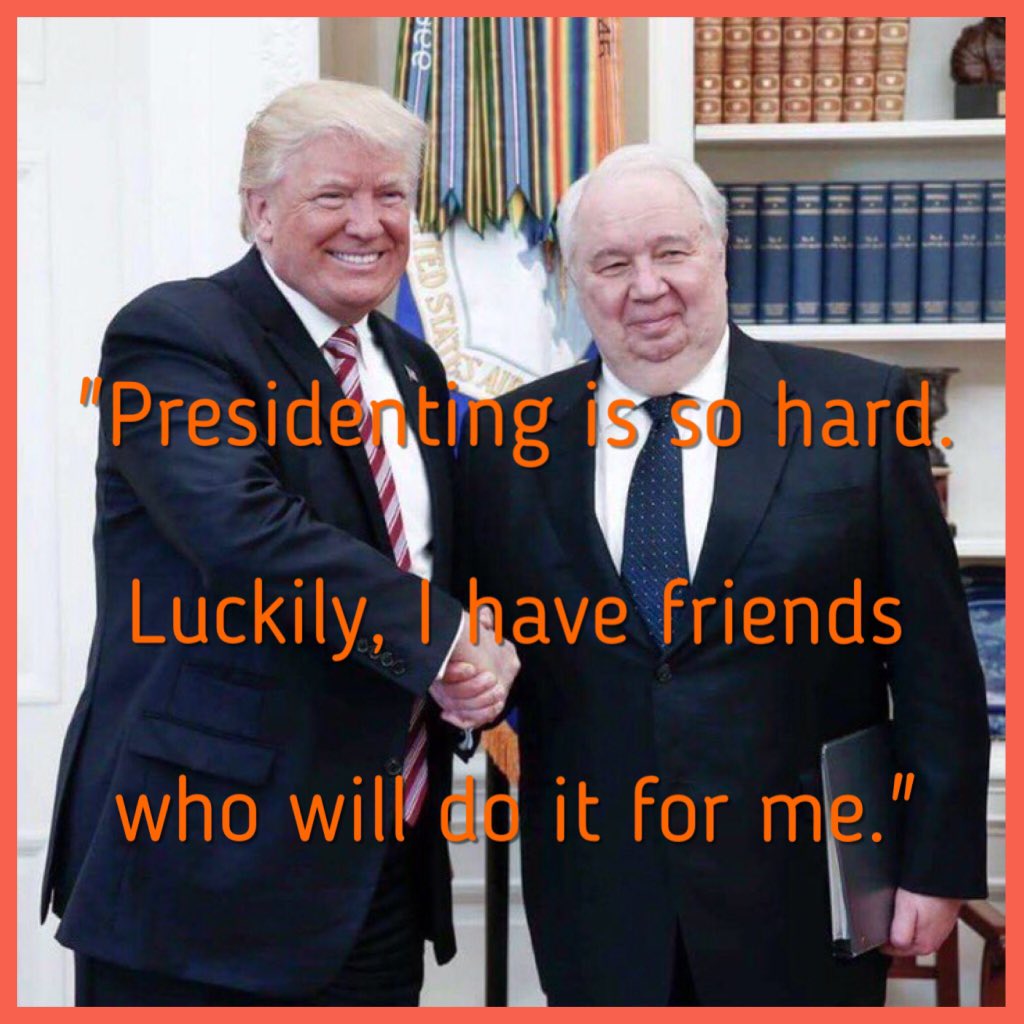 Sergey Kislyak
During the Russia scandal that plagues the Trump presidency, there are also large numbers of recorded conversations that provide the equivalent of the Watergates tapes. I call them "Trump tapes", which were legally recorded by counter-intelligence and law enforcement authorities for legitimate security and law enforcement purposes.
The eavesdropping that created these tapes was originally aimed against foreign individuals with interests that are are hostile to America, including Russian targets. The tapes would include every mention by foreign intelligence targets of every individual associated with Trump with whom they spoke…
To understand the potential political and legal time bombs that might be out there, consider the following: Every time we read a public name of a Russian individual who had some contact with anyone associated with Trump, from Russian government officials or shady characters with ties to Russian intelligence, there is an above-average probability that their conversations were recorded and emails were monitored.
When "Russian A" talked to "Russian B" about "Trump associate C", if that conversation was recorded, it would reveal information about what Trump associate C was saying or doing.
Similarly, when Russian A (who was under surveillance) talked directly to Trump associate C (who was not), that conversation was recorded incidental to the eavesdropping on the Russian.
If that conversation revealed that there was probable cause that the Trump associate was engaging in some form of wrongdoing, there could have been a warrant approved to eavesdrop on that Trump associate directly.
Let's take one publicly known example: It appears from public sources that when retired General Michael Flynn talked with the Russian ambassador, some or all of those conversations were recorded. We do not know exactly what was said, but the tapes will tell the story. How, if at all, was President Trump mentioned?

The next clip starts to play, this time showing Iowa Senator Chuck Grassley asking Clapper and former acting Attorney General Sally Yates if they ever requested that the names of Trump, his associates or members of Congress be identified by name, or unmasked, in a legal intelligence intercept. "Watch them start to choke like dogs," Trump says, having fun. "Watch what happens. They are desperate for breath."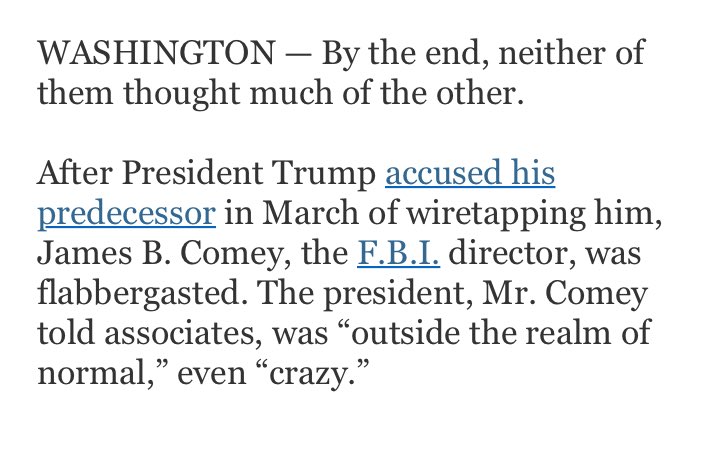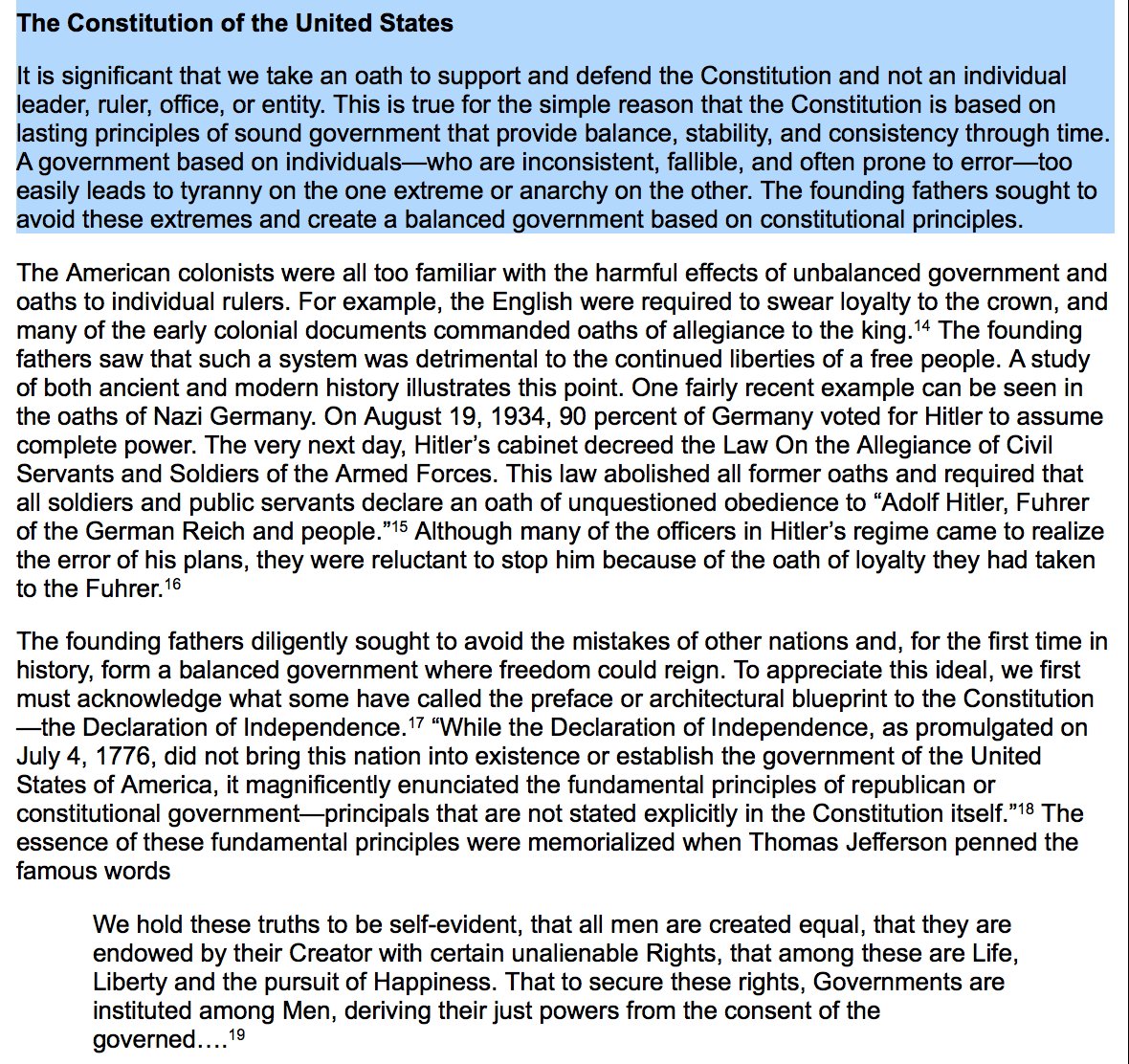 Major Duties and Requirements: Must not have "something wrong" with you.

Must be a self-starter (who knows when to self-stop) and quick learner (who doesn't want to learn too much about certain things).

Must continue to lead the federal investigation into reports of Russian meddling into the presidential election process, allegedly by hacking into the Democratic National Committee email and the personal account of Hillary Clinton campaign chairman John Podesta.

Must continue to lead investigation into possible collusion between certain campaign officials and Russians, although the President who used to employ these campaign officials thinks the whole thing is "phony."

That, but only up to a point. If you are too aggressive — or too forthright or colorful while being questioned under oath about your work — you may be terminated, without notice.
Must keep in constant contact with the President, who likes reassurances — three is the standard — that he is not the subject of any investigation.

Note: Whether or not you actually tell him that, he will publicly state you did.

An assurance of personal loyalty to the President is a plus.
Must not seek new funds to continue a "taxpayer funded charade."

Must be open to being regarded with deep suspicion by the President's mounting list of political opponents…